Qualified dismantling of BRs 1200 re-loader No. 112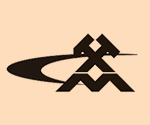 Mini Maritsa Iztok EAD is a company that operates open-cast coal mines, which are part of the East Maritsa Coal Basin.
The weight of the belt reloader, which is a complex metal structure, is 1850 tons. The work performed includes qualified disassembly of all units under Part 'Mechanical':
Balance boom;
Rotor boom and rotor belt;
Lifting mechanism;
Tension frame and mast;
Motion mechanism and feed anchor;
Feedback belt;
Receiving hopper of rotor boom, axle and weights;
Crane equipment;
Rotating platform – reducing gears, balance boom, trolleys, adjusting rolls, steel structure;
Ringtreger and control cabins;
Control mechanism;
Lower structure and Running gear.
Qualified dismantling of all equipment under Part 'Electrical' was also performed:
Electrical halls and cabins;
Electrical installations and cable lines;
Electric motors, transformers, etc.
All units, components and structures of the belt reloader were dismantled to sizes and overall dimensions, allowing to transport them to the Contracting Authority's site.
Project value: BGN 151 thousand
Implementation period: February 2016 – June 2016