Reconstruction of existing buildings and structures in Belene Nuclear Power Plant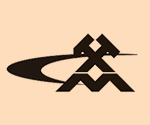 "Works on reconstruction of existing buildings and structures in Belene Nuclear Power Plant"
Partnership "Eurominbuild" with partners "Minstroy Holding" AD and "Evrobuild" OOD
Information for the project:
A consortium performed activities for the reconstruction of existing buildings and structures in 'Belene' Nuclear Power Plant. The activities completed under the project aim to integrate the existing metal and reinforced concrete structures into the new project.
Due to the specificity of the geological base and the existence of structures, in order to limit the negative influence of vibrations, a unique method of demolition was employed in the performance of the works - cutting with diamond ropes and disks.
The reinforced concrete blocks formed at the cutting were additionally crushed mechanically – by hydraulic hammer excavators, clips and scissors. The resulting construction waste, after having been separated into metal and concrete waste, were transported to specially prepared landfills and sites.
The project activities were accompanied by a large volume of drilling works to reduce ground water, as the construction site is located near the Danube River.