Replacement of slag pipelines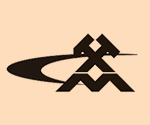 "Replacement of slag pipelines"
"Enel Maritsa Iztok 3" AD
Information for the project:
The subject of the contract includes activities for the replacement of the pipeline system for wastewater discharge from the production processes at the Maritsa East 3 TPP. The project has been executed under the contract as follows:
Development of investment project and geodesy;
Dismantling of existing sewage treatment systems with DN 700;
Construction works to increase the level of existing foundations on the pipeline route in order to reach the project levels;
Installation works for the construction of new pipelines DN 700 and DN 600. The connections between the pipes are welded or flanged;
Dismantling of an existing raw water pipeline - DN 400;
Installation of a raw water pipeline with DN 400;
Installation of equipment and facilities in pumping stations.