Construction of a waste water treatment plant in the village of Kamen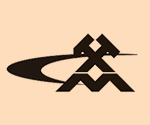 Construction of two waste water treatment plants in lots. Lot No. 2: Supply, installation and overall construction of a waste water treatment plant for the internal sewerage network of the village of Kamen
Municipality Strazhitsa, Veliko Turnovo District
Information for the project:
The project was for the delivery, installation and complete construction of a wastewater treatment plant of the internal sewerage network in the village of Kamen, municipality of Strazhitsa, district of Veliko Tarnovo.
The project was funded under Measure 321 'Basic Services for the Population and the Economy in Rural Areas" of the Rural Development Program (RDP) for the period 2007 – 2013, under the Grant Agreement signed between the State Fund 'Agriculture' and Strazhitsa Municipality.
Constructing a wastewater treatment plant (WWTP) and the related inlet infrastructure, carrying out tests and trials for putting the site into operation. Excavation, formwork, reinforcing, concrete, waterproofing, backfilling and installation works were performed for a service building, tanks, shafts, pools, ducts and other technological facilities. All machines, equipment and facilities of the Wastewater Treatment Plant were delivered and assembled at the site. Inlet Manifold No. 2 was made of Φ 300 pipes. To supply the WWTP with water, a pipeline was made of PEHD pipes. A service building of the WWTP was built. At the WWTP site, a transforming station (Metal Switchboard Transformer) was built. To provide access to the site, a new asphalt-concrete external road connection was built. An internal road connection with asphalt concrete pavement was built within the boundaries of the site. Agrotechnical activities and landscaping was performed – planting of coniferous and deciduous saplings, evergreen shrubs and grassing.