Rehabilitation of the town park in the town of Zlatograd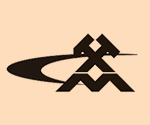 "Rehabilitation of the town park in the town of Zlatograd"
Information for the project:
The project was funded under Measure 321 'Basic Services for the Population and the Economy in Rural Areas' of the Rural Development Program (RDP) for the period 2007 – 2013, under the Grant Agreement signed between the State Fund 'Agriculture' and Zlatograd Municipality. The main objective is to increase the attractiveness of the town of Zlatograd in social, cultural and economic terms and to create prerequisites for healthy living environment.
The construction involves the creation of green areas and the formation of alleys and grounds in the central part of the town. Four harmoniously connected functional areas were formed. Various facilities for entertainment and sports were located in each of them. The alley network was paved with uni-pavement and concrete curbs. Recreational areas were formed by the installed park equipment, benches and pergolas.
Four playgrounds were built within the park for different age groups. The flooring of the playgrounds is polished concrete and within the boundaries of the installed children facilities, such as swings, slides, climbing frames, seesaws, etc., Tartan™ shock-absorption pavement was built. The playgrounds were certified and accepted by the safety control authorities. A polished concrete ground for skateboard was built.
According to the accepted architectural solution of the park, the areas were richly decorated with a variety of deciduous and coniferous trees and shrubs. Plant compositions were situated in several areas of the park as a focus. To ensure real life, constant freshness and landscape aesthetics, an automatic irrigation system was built; drip irrigation was also built. Along the alleys and in the green areas, decorative lighting of high cast-iron and low lighting fixtures was installed.