Implementation of energy efficiency measures for a multi-family residential building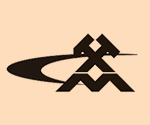 "Construction and installation works for a multi-family residential building located in the town of Smolyan, Nevyasta Housing Estate, 5 Chan Str., block 7, entrance A, under project BG161RO001-1.2.01-001 "Energy Renovation of Bulgarian Homes" under scheme BG161RO001/1.2.01/2011 "Supporting Energy Efficiency of Multi-Family Residential Buildings""
Ministry of Regional Development and Public Works
Information for the project:
Renovation of a five-storey building, built in 1980, with a basement and a sloping roof with an intermediate uninhabited space above the last residential floor. The structure is frameless, prefabricated, panel, reinforced concrete (large-panel residential buildings).
During the construction process the following activities were performed:
Dismantling of the existing wooden and metal joinery and installation of new PVC joinery with double glazing;
Replacing the entrance door with new aluminium joinery;
Laying of façade thermal insulation – plates of polystyrene foam (EPS and XPS) and structural external plaster;
Making a sloping wooden structure covered with concrete riles;
Laying of PVC foil vapour insulation, thermal insulation of stone wool and waterproofing membrane;
Making a sheet metal plating with polyester coating on boards, eave faces, dormer-windows and around chimneys, installation of drainpipes and gutters of sheet metal with polyester coating;
Painting of the walls and ceilings of the staircase with latex;
Installation of fire-resistant, self-closing doors;
Making of protective grounding.
In the course of construction, the design solutions were met, as well as the energy-saving measures planned for the building in the energy audit were implemented.
As a result of the implemented energy efficiency measures, the following was achieved:
higher level of energy efficiency of the multi-family residential building and lower energy costs;
improved performance to extend the lifecycle of the building;
providing conditions for a living environment in accordance with the criteria for sustainable development.