Design and implementation of energy efficiency measures for a multi-family residential building in t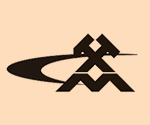 "Engineering (design, supply, construction and installation works and author's supervision) in connection with the implementation of the Energy Efficiency of Multi-Family Residential Buildings National Programme on the territory of Madan Municipality in five lots", Lot No. 1: "Improving the Quality of Life, town of Madan, Madan Municipality, Smolyan Region, 26 Republika Str., block 26""
Partnership "Madan LOT 1" with partners "Minstroy Holding" AD and "Profproekt Bulgaria" EOOD
Information for the project:
The multi-family residential building, built in 1985, consists of three residential sections, each with a separate entrance, or totally 47 apartments. During the construction process the following activities were performed:
Dismantling of the existing wooden and metal joinery and installation of new PVC joinery;
Laying of façade thermal insulation system;
Dismantling and installation of roof tiles on a sloping roof structure;
Laying of waterproofing sheet under the roof tiles;
Installation of thermal insulation on the roof slab and making a reinforced cement screed for its protection;
Dismantling of old and installation of new gutters made of galvanized sheet, delivery and installation of drainage pipes;
Dismantling of the existing galvanized steel pipes and plumbing fittings;
Delivery and laying of polypropylene pipes and plumbing fittings with thermal insulation of microporous rubber;
Delivery and installation of stopcocks with discharger;
Painting of the walls and ceilings of the staircase with latex;
Delivery and installation of intercom dashboard, ringing and tuning of the intercom installation;
Making of energy-saving lighting in the building;
Making of protective grounding.
As a result of the implemented energy efficiency measures, the following was achieved:
higher level of energy efficiency of the multi-family residential building and lower energy costs;
improved performance to extend the lifecycle of the building;
providing conditions for a living environment in accordance with the criteria for sustainable development.