Construction of a driving station (DS) on rubber belt conveyor 1005 - new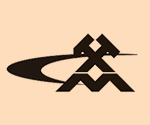 "Construction of a driving station (DS) on rubber belt conveyor 1005 - new"
Information for the project:
Mini Maritsa Iztok EAD is a company that operates open-cast coal mines, which are part of the East Maritsa Coal Basin.
To construct the driving station, the following was built and installed by the Contractor:
Supports 1, 2 and 3 and pontoon for support 3;
Routes for pathways, railings, guideways and stairs;
Frame with platform for control cabin, platform and frame for tensioning winch;
Tensioning system completed with rope rollers, roller station carriers;
Crossheads, left and right side, drive frame and motor frame, girder.
A repair of the bearing structure and complete abrasive cleaning and priming were performed. The tension carriage and the unloading hopper with a recoil wall were repaired and installed. The installation of the control cabin, the winch, the garlands and the rollers for the whole driving station, the rope of the tensioning system, the cylinders and the reducing gear was performed. Under the subject of the contract, the heading and rehabilitation of the track for the garlands and rollers of the upper and lower branch was performed. The driving station was painted.