Manufacturing and installation of sections for conveyor No. 5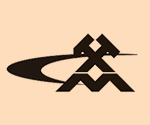 "Manufacturing and installation of sections for conveyor No. 5" under project: "Construction of rubber belt conveyors No. 3A and No. 5 at Cycle-Flow Technology Line 2"
Partnership "MINSTROY-REMOTEX" with partners "Minstroy Holding" AD and "Remotex М" OOD
Information for the project:
In the exploited by Assarel-Medet AD by open-pit mines "Assarel" copper and other ores are extracted.
As part of the company's investment program, a new Cycle-flow technology was developed for the excavation of the dump with a productivity of 5 000 t / hour. Cycle-flow technology is a system of facilities for the transport of the reef to the Western embankment of the mining complex.
According to Contract, metal constructions for linear sections (metal structure, rails, rail supports, movable clamps, cable holders, hangers, etc.) are made in the production facilities of the partners in the Partnership. The manufactured, supplied and assembled metal structures are anticorrosive coated - sandblast cleaned, primed and painted according to the project requirements.
For the construction of the conveyor, the specialized teams of the contractor also performed:
Assembling and preparing a site for installation of linear sections L = 4500mm including all fasteners (bolts, nuts, washers, etc.);
Axle assembly and alignment of linear sections L = 4500 mm kit according to the Design for New Rubber Conveyor (NRC) 5;
Dismantling, transport and installation of rail type 54E1 (UIC54) with fasteners (rail stand and movable bracket / set to the new sections L = 4500mm for NRC 5);
Priming and painting of pre-stretch (partial) stations with materials according to the requirements for anti-corrosion protection;
Installation of rollers and accessories for the NRC sections.