Major overhaul of KRS B excavator and 7B conveyor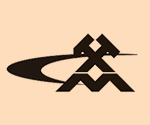 "Major overhaul of KRS B excavator and 7B conveyor at Coal Handling in ContourGlobal Maritsa East 3 Thermal Power Plant"
"ConturGlobal Mariza iztok 3" AD
Information for the project:
The main overhaul includes checking of the condition and carrying out dismantling, repair and assembly works of assemblies and elements of a multicore rotary excavator and a belt conveyor, namely:
Traveling mechanism - anchor devices, lubrication system, gears, balancers, gearboxes and couplings, brakes, etc .;
Lower construction - ring carrier, central hopper, roller station, compressor and air ducts, axial bearing, dental crown etc .;
Upper construction - rotary gear mechanism (gearbox, ratchet shafts, oil installation, clutch and electric hydraulic brake), auxiliary lubrication system, rotor wheel gearbox (gearbox, hydro joiner, rotor wheel), reversible conveyor , drums, drive station, gearbox, clutch, cushion vulcanization), lifting gear (gearbox, clutch, electric brake brakes, drum, polispasts, fuses and ropes) etc .;
Intermediate conveyor - rollers, rollers, drums, drive station, traction wheels, gearbox, clutch, etc.
Receiving trolley - roller, roller, metal structure and rubber gaskets etc .;
Cable drum - gearbox, editor, rollers and metal construction;
Metal structure of the rotor excavator - revision, repair and restoration;
Rubber belt conveyor 7B - Roller track repair and replacement rollers,
Final lubrication of the excavator and the conveyor;
All engine power centers.
For the needs of the multi-excavator excavator, the contractor designed, delivered and installed a new operator cabin.
The necessary tests, examinations and trials have been carried out to put the excavator and transporter into operation.