Rehabilitation of 3 SchRs 1200 excavators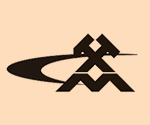 "Rehabilitation of 3 SchRs 1200 excavators"
Partnership "MINSTROY-FUGO" with partners "Minstroy Holding" AD, "Bulgarian Energy" AD and "Fugo" C.A.
Information for the project:
Mini Maritsa Iztok EAD is a company that operates open-cast coal mines, which are part of the East Maritsa Coal Basin.
The rehabilitation of SchRs 1200 bucket wheel excavators in 'Troyanovo-North' mine and two SchRs 1200 excavators in 'Troyanovo-1' mine was performed.
Complex activities for the design, dismantling, delivery of new and rehabilitation of existing units and components, complete assembly, supervised installation, carrying out functional tests and putting into operation of three bucket excavators of type SchRs 1200 were performed. A complete rehabilitation of the machines was carried out under Parts 'Mechanical', 'Electrical' and 'Automation'. Spare parts were delivered and training of the Contracting Authority's staff for operating the excavators was conducted.
The purpose of the contract was to extend the service life of the machines by minimum 25 years through complex repair works and modernization of the excavators.
New units, equipment, facilities and components were delivered and installed under Parts 'Mechanical-Technological', 'Electrical' and 'Control Measuring Instrumentation and Automation', manufactured by well-established companies in this field such as FUGO, АBB, VEM, ESE-GINO, Flender, Meerane, Industronic, Nexans, Jovyatlas and other.