Repair of heavy mining equipment 2012, pos. 2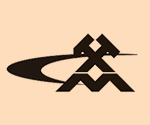 The project involves the performance of repairs ofheavy mining equipmentof Mini Maritsa Iztok EAD.

Repairs of ЕRs 710 bucket chain excavatorsand rubber belt conveyors operating in'Troyanovo-1', 'Troyanovo-North' and 'Troyanovo-3' open pit mines, were performed.The activities are planned repairs carried out during the annual repair campaign of Mini Maritsa Iztok EAD and aiming to restore the functional capabilities and technical condition of each of the chain excavators and rubber belt conveyors.

The scope of the activities includes checking the condition and performing dismantling, repair and assembly works of the bucket excavators by units and components: mining system, running gear, transport washer, rotation of the upper system of the excavator, lifting winches, unloading boom, etc., as well as of the conveyers: driving drums, turning drums, diverting drums, tensioning drums, reducers.

The repairs were performed in mining conditions, at the roadheads of the corresponding excavators, on a levelled and drained terrain. The repairs of the rubber belt conveyors were performed along their route.
Project value: BGN 1,5million
Implementation period: May 2012 – July 2017