Rehabilitation of an old landfill site in the village of Brusen, Mezdra Municipality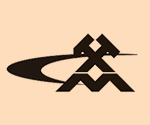 "Rehabilitation of an old landfill site in the village of Brusen, Mezdra Municipality"
Ministry of Environment and Water
Partnership "Eco Emstroy" with partners "Minstroy Holding" AD and "Energo Remont Stroy" EOOD
Information for the project:
As part of a consortium under the project, the company carried out reclamation of the existing landfill MEZDRA – village of Brusen. In the process of implementation of the contract, the following activities were performed:
Technical reclamation of the existing landfill – redisposition and compaction of waste and land masses, construction of surrounding dyke, drainage system for infiltrated water, protective ditch for surface water and rainwater shafts, delivery and laying of gas drainage layer, construction of observational levelling benchmarks, baseline depth levelling benchmark and control well;
Biological reclamation – preparation of humus layer, introduction of mineral fertilizers, grassing and irrigation.
The construction and reclamation works were implemented in accordance with Ordinance No. 8 of 24.08.2004 on the conditions and requirements for building and operation of landfill and other facilities and installations for waste recovery and disposal and Ordinance No. 26/1996 on the rehabilitation of damaged terrains, improvement of low-productive lands, reclamation and recovery of humus layer.