Technical and biological rehabilitation of sites in Gorubso-Madan AD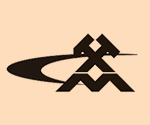 "Technical and biological rehabilitation of sites under "Programme for Removal of Old Environmental Damage Caused up to the Privatization of Gorubso-Madan AD""
Information for the project:
The reclamation activities were performed in the region of the town of Madan – in sections 'Severna Petrovitsa', 'Septemvri', 'Borieva', 'Steam Plant', 'Varba' and 'Pechinsko'.
The following main volumes and types of works were simultaneously completed under the project:
Vertical levelling, re-sloping, pushing of land masses by bulldozer;
Excavation, transportation and filling, including spreading and levelling of land masses;
Site clearance – excavation, transportation and filling of land masses;
Delivery of safety rope;
Production and installation of reinforcement small fences to stabilize slopes;
Delivery and laying of geogrid to reinforce and stabilize slopes of banks;
Planting of deciduous and coniferous saplings.
Grassing, fertilization and appropriate vegetation care were performed. Formwork, reinforcement and concrete works were performed to build the necessary pumping-out facilities.
The reclamation was carried out in very difficult alpine conditions, in most cases at extremely high and steep slopes of the steps of the banks.
The reclamation was implemented according to ORDINANCE No. 26 of 02.10.1996 on the rehabilitation of damaged terrains, improvement of low-productive lands, reclamation and recovery of humus layer.